FEATURED: India, Dec 2020
Kara Weaves, Kochi
As far as makeover stories go, the traditional kerala towel or thorthu has entered its sassiest mutation in the hands of anthropologist Indu menon and her graphic designer daughter Chitra Gopalakrishnan who founded Kara Weaves in 2007. The humble twin-strand handloom fabric has been reinterpreted into table linen, beach mats, cocktail napkins and curtains by over 500 women weavers in handloom cooperatives from different parts of kerala.


FEATURED: USA, 2017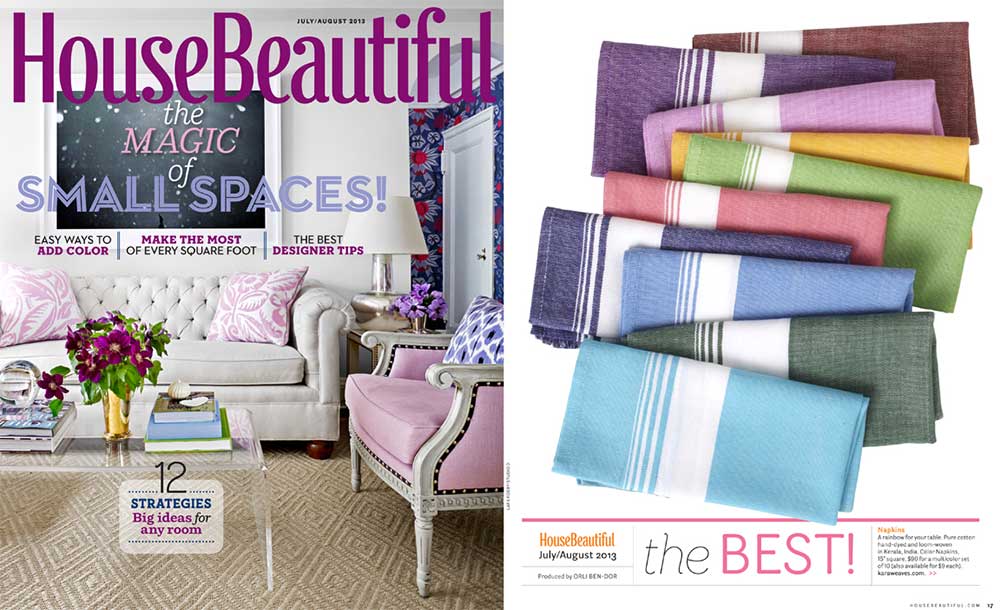 FEATURED: July/Aug 2013
The Magic of Small Space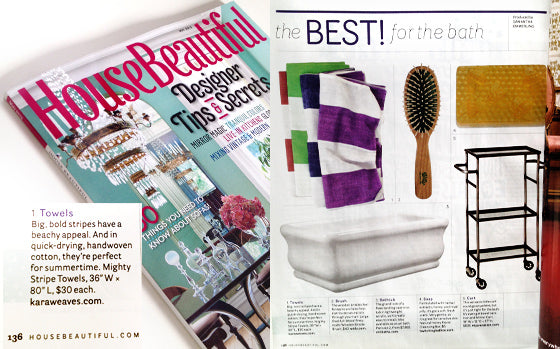 FEATURED: May 2013
The best for the bath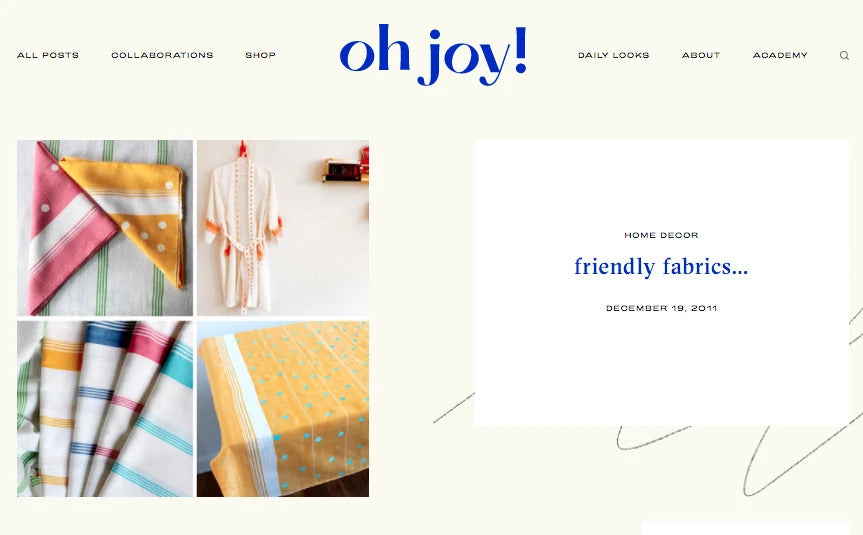 FEATURED: Dec, 2011
Friendly Fabrics
In the spirit of giving, I'm always a fan of products and shops that give a little bit back in some way. Kara Weaves, a hand loom weaving venture with a social cause, supports and promotes cotton hand loom cooperatives in Kerala, India. In addition to the amazing colors and fun patterns, the fabric is made of an age old pure cotton weave, used as a towel, with an extraordinarily absorbent yarn and quick drying properties. They're re-purposed and re-designed this fabric into bathrobes, hair wraps, table lines, table cloths and more. — Joy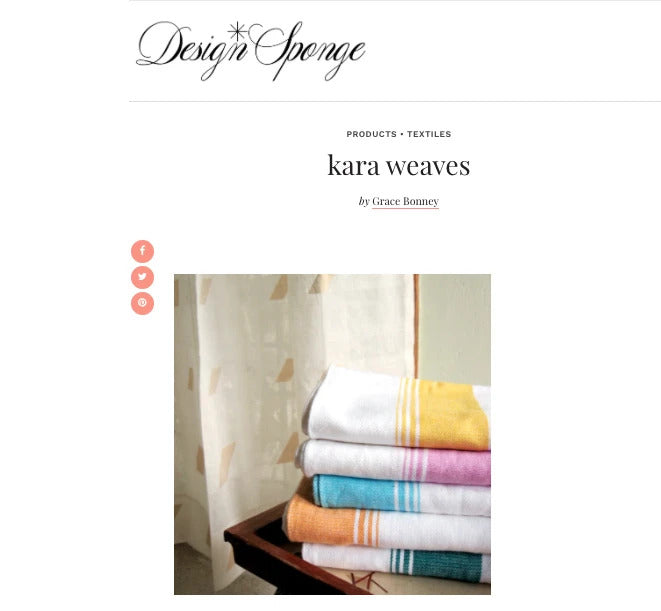 FEATURED: July 2008
when it comes to our bathroom i like to stick to basics- solid white towels and wash cloths and soft, fluffy white bathmats. but sometimes it's fun to shake it up and a bit and these beautiful hand-woven cotton bath towels from india are just the ticket. based in kerala, india, kara weaves is a studio of designers who produce hand-woven, pure cotton home textiles that ooze the sort of warmth that only handmade work can. kara weaves only recently introduced an e-commerce shop and now anyone with a computer can pick up their beautiful textiles. i'm partial to the bath towels but you can also pick up some lovely cushions and curtains. click here to check out the full collection. thanks, chitra!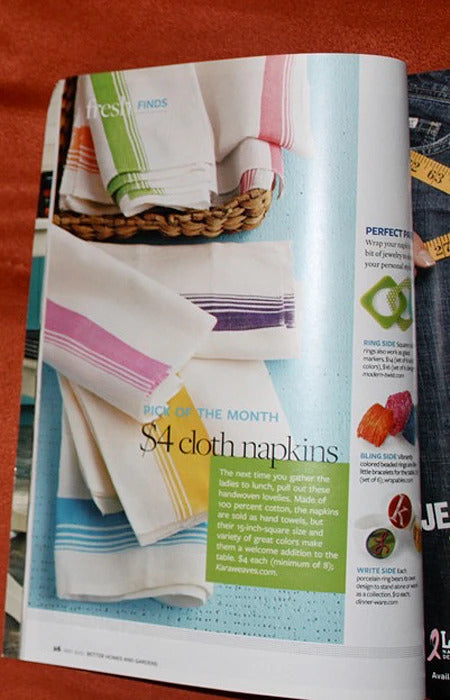 FEATURED: April-May 2010
Cloth Napkins