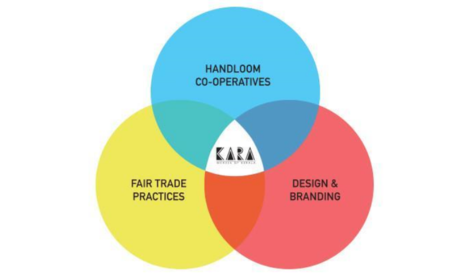 Kara Weaves is a WBE certified social enterprise working with co-operatives to create fair-trade handwoven textiles in south-west India. Started in 2007, Kara Weaves stands for everything we love about handmade products and the people who make them.
Here's a bit more about how we operate and who we are.
We partner with local weaving co-operatives in Kerala (India) to design contemporary home textiles. Each product is made from very ancient local fabrics that are hand-made at traditional wooden looms. Since February 2013, we are certified members of the Fair Trade Forum of India, the country network of the WFTO and WFTO-Asia. This first-of-its-kind attempt in Kerala hopes to bridge the gap between this traditional weaving art form and a contemporary lifestyle.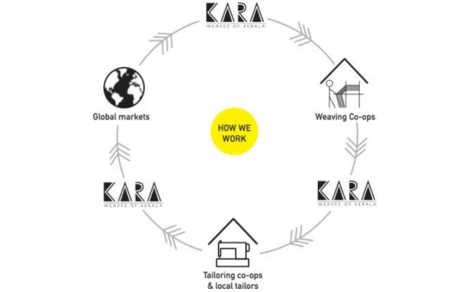 Team
Kara Weaves was founded in 2007 and is an all-women partnership, WBE certified and a proud member of the Fair Trade Federation of India. Meet our team: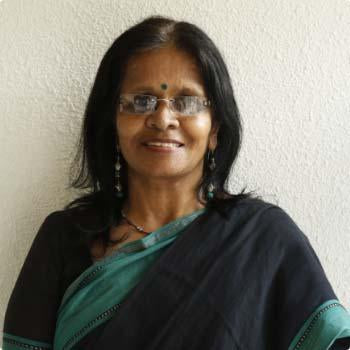 Indu Menon
Co-founder, Managing Partner. Indu is a social anthropologist and co-author of Women Weavers (1983). She has worked as a research assistant at the Indian Institute of Management, Ahmedabad and at the Faculty of Medicine, Kuwait University and brings over three decades of expertise to the brand. She co-ordinates the production aspect of the fabrics, in addition to overseeing the management of the brand. She is based out of Kanjiramattom, near Kochi in Kerala.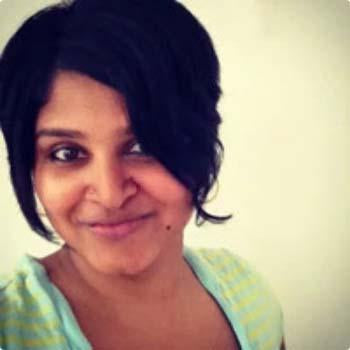 Chitra Gopalakrishnan
Co-founder, Senior Art Director. Chitra is a Graphic Designer with dual MFAs from the Cranbrook Academy of Art, USA (2009) and the ESAG Penninghen, France (2004). She oversees the design, visual branding and marketing.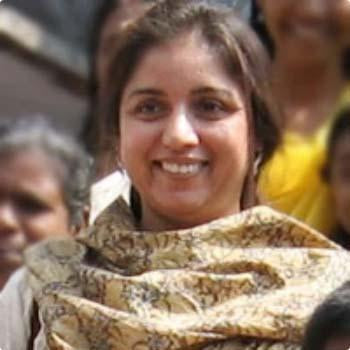 Revathy Menon
The noted Indian film actor, director and social activist is a founding partner since 2007.
Our Consultants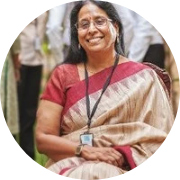 Saraswathi Venkateswaran is our strategic growth consultant and advisor. She is also President and founder of CEO Search India Pvt Ltd and the founding member of Head Hunters India, which pioneered the concept of executive search in the Indian corporate world. Today she works extensively to mentor women and is on the board of directors of several NGOs as well as leading wealth management firms in India and internationally.
Smita Jacob is our consultant advisor and founder of our sister-enterprise enterprise Kreã Collectives, a global platform linking women artisan collectives in India and Guatemala to international markets. Apart from leveraging her deep knowledge and grassroots networks with women artisan collectives in both countries, through Kreã, Smita fulfils her passion for reinterpreting indigenous art forms into global fashion. Smita holds a Masters in International Public Policy from Johns Hopkins University School of Advanced International Studies (SAIS), Washington DC, and a Masters in Social Work from Tata Institute of Social Sciences (TISS), Mumbai.
Reviews

"All parts are handmade. The company attaches great importance to transparency and fair working conditions."
- Style installation, Germany

"The humble twin-strand handloom fabric has been reinterpreted into table linen, beach mats, cocktail napkins and curtains"
-Vogue India, Dec-2020

"Based in Kerala, India, Kara Weaves is a studio of designers who produce hand-woven, pure cotton home textiles that ooze the sort of warmth that only handmade work can. "
-Grace Bonney, Design Sponge- 2008
Ready to get started? Contact Us!
Why Wait? Hurry and Get in touch with us!